Authors
To share your work, simply contact us.
---
Mark Zahn
A new book inspired by the music of Midnight Syndicate. A famous, reclusive author pronounced legally dead; a former insane asylum haunted by the spirits of its tortured patients; a trio of brainy youths intent on deciphering a mystery five years in the making. The Haverghast Inheritance plunges the reader into a page-turning adventure where danger lurks around every corner... and everyone is a suspect! Mark Zahn is the author of the humorous, offbeat novel Earned Rum, the young adult novel Young Poe, and co-author of the noir thriller Fable Land, as well as many other books - all of which can be found on Amazon. He lives in Minnesota with his wife and two children.

"'The Haverghast Inheritance' is inspired by the music of Midnight Syndicate and the Haverghast family mythos they've created on their albums. You wouldn't be holding the book in your hands today if it hadn't been for their musical genius and their love and constant outreach to their legions of fans!"

-- Mark Zahn
---
David Weatherly
Step inside the world of haunted toys. This new book by David Weatherly explores unnerving games that skirt the edges of darkness, antiques with spirits that have never let them go, locations where ghosts still play with toys and, of course, creepy dolls that are a bit too lifelike. The book can be purchased at https://www.amazon.com/David-Weatherly/e/B01N59JC6U/ref=dp_byline_cont_pop_book_1. For more on David Weatherly's other paranormal research visit http://twocrowsparanormal.blogspot.com/.

"Midnight Syndicate creates the perfect background music as I write about my explorations into the world of the supernatural."

-- David Weatherly
---
Bryan Donihue

The monsters in our nightmares are real, and they enter our world when the boundaries of reality become thin. There is a secret government agency that is charged with protecting humanity from our monsters, and their job is to make sure the public never finds out. Knightmare is the newest Homeland Security team, bringing together the elite from the armed forces, federal law enforcement, and even the Vatican. Their first mission should be an easy one. It is a glorified training mission to hunt a couple new vampires. What could go wrong?

INCURSION: Knightmare is the first book in the Knight's Bane trilogy. The trilogy will focus on Team Knightmare as they hunt the monsters that prey on the innocent. This is also the first book of the Incursion Legends series exploring the dark urban paranormal called the Hidden World.

Midnight Syndicate's music was the PERFECT soundtrack to writing this book. Four of their albums feature prominently on the playlist that I write with: 'Axe Giant: The Wrath of Paul Bunyan', 'Monsters of Legend', 'Dungeons & Dragons', and 'Out of the Darkness'. The dark, brooding arrangements and the haunting melodies really helped keep my mind in the scenes of my book.
-- Bryan Donihue
---
Moaner T. Lawrence

Author Moaner T. Lawrence, makes his fiction debut today (Black Friday) on Pseudopod.org, the world's largest horror fiction podcast. Moaner's new short story, Bad Newes from New England is an alternative telling of the first Thanksgiving. Since Moaner knew we might be too tired from feasting to read, he and the good folks at Pseudopod were kind enough to put it into mp3 format for your listening pleasure for FREE! The artwork for the post is titled Zombie Thanksgiving by Brandon Leach. Visit http://b33nine.com for more amazing eye candy.

I've been a supporter and fan of Midnight Syndicate for a long time. My autographed copy of 'Born of the Night' is among my most prized possessions.
-- Moaner T. Lawrence
---
Kendrick von Schiller

What's a girl to do when the lines of reality become blurred? The Sect of Seven was supposed to be a fairytale... When she finds her home destroyed one night by the one thing she loves, Fura Feuer goes from working at the local Renaissance Festival to discovering an ancient parallel realm, filled with darkness and magic. Now, stuck with a man who acts as if he'd rather have never met her, they have to put aside their differences to stop a prophecy years in the making, for the Nyte-Fyre Prophecy has finally been unleashed... Sparks and Shadows is the first novel in a series of eight by author Kendrick von Schiller.

I've been listening to Midnight Syndicate for years. It's excellent background music that is not only a superb mix of dark and creepy, but is also artistically inspiring. It is fantastic for setting scenes and immersing myself into the world I've created. I included them in the dedication, because without their music, I don't know where my novel would be.
-- Kendrick von Schiller
---
Mark Ailes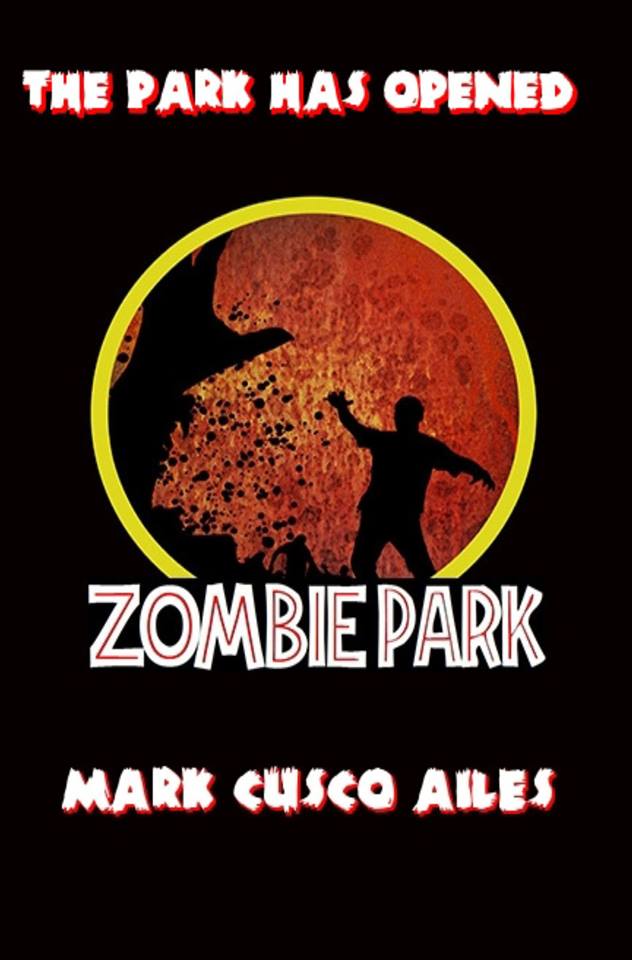 Take the book Jurassic Park, remove the dinosaurs, replace them with zombies and you get Mark Ailes' new book, Zombie Park. How dangerous can it be for the military to build a zombie park? What could possibly go wrong? The military promised that there was zero possibility for the zombies to escape. They were dead wrong. Check it out on Amazon at: http://bit.ly/1FH5qrA.

I listened to 'Out of the Darkness' while I wrote 'Zombie Park.' The music is an inspiration and mentally prepares me for the madness needed to write the best zombie novels possible.
-- Mark Ailes
---
John Wayne Hawkes


Hawkes Eye Volume One is the first of several mini-anthologies John Wayne Hawkes will be releasing this year. This volume contains three tales which blend horror, action and the occasional not-so-happy ending. Inside you'll meet a father and son hunting a werewolf, an elderly blind man on the last leg of his life's journey, and a Skin Walker who finds himself in the role of vigilante. You can preview the books and find out more at: johnwaynehawkes.com.

I'd recommend Midnight Syndicate to anyone, but especially to writers who like to have music playing while they create. Their unique sound is exactly what you need when you're looking to climb into the depths of your mind and unearth the creations buried there.

-- John Wayne Hawkes
---
KING PUMPKIN - Mark Zahn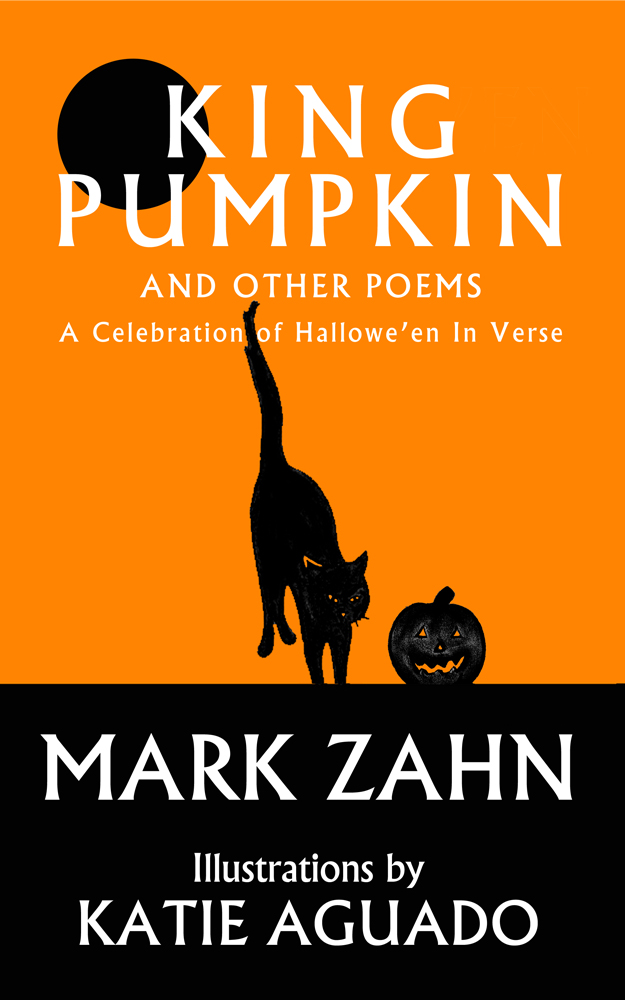 Enter the magical world of King Pumpkin - Mark Zahn's spookily charming collection of verses set on Halloween night! Learn how the jack-'o-lantern got its name; watch a macabre dance of the living dead clatter about a graveyard; witness a hungry creature that lives beneath a child's bed; try your hand at ghoulish recipes from a witch's kitchen; and see why zombies don't write poetry! With verses for trick-or-treaters young and old - and enhanced by haunting black-and-white illustrations from renowned artist, Katie Aguado - this delightfully devilish volume is sure to become a Halloween classic!

"Midnight Syndicate and their iconic music are what helped me get in the Halloween spirit while writing this book which was especially helpful while writing in June."
--Mark Zahn
---
Irredeemable
Weaving together elements of southern Gothic, science fiction, fantasy, horror, the supernatural, and much more, this diverse collection of short stories brings you an array of characters who must face accountability, responsibility, and, more ominously, retribution. To find out more about Irredeemable, click here.

"The 13th Hour and Carnival Arcane provides endless inspiration when I write horror. Midnight Syndicate is a fantastic panacea to writer's block."
-- Jason Sizemore
---
Jeremy Hicks
In order to fulfill a promise to his master, Kaladimus Dor, disastrous mage of Myth, must do whatever it takes to get the secretive contents of the chest in his possession back home. After shipwrecking himself on a long-forgotten island, Dor must cooperate with a motley crew of survivors to secure their only means of escape from the island before they are consumed by its ravenous inhabitants, both living and undead.

The CYCLE OF AGES SAGA: FINDERS KEEPERS is a hard-hitting entry into the fantasy-horror genre. Although a standalone story in its own right, this story introduces an epic, evolving storyline slated to run several chapters in its entirety. Co-creators Jeremy Hicks and Barry Hayes are the owners of BROKE GUYS PRODUCTIONS, a small startup company in Alabama that they use to develop, promote, and sell their multimedia properties, including the screenplay version of COAS: FINDERS KEEPERS.

"Epic and sweeping are but two of the words author and fan Jeremy Hicks would use to describe to use the music of MIDNIGHT SYNDICATE. They are one of his preferred bands for setting the proper atmosphere to write his darkly fantastic tales."
---
Damien Echols
Life After Death is a New York Times bestselling memoir by Damien Echols of the West Memphis Three. He was falsely convicted of three murders and spent nearly eighteen years on Death Row. Life After Death is a riveting collection of his memoirs and story. "Both a powerful and moving experience. Damien's natural talent as a writer shows through in this latest work and the result is a book that is both at times deeply troubling as well as uplifting." - Edward Douglas

"If you distilled the raw essence of every spooky story you ever heard, you would have Midnight Syndicate." - Damien Echols
---
James Brumbaugh
Fantasy author James Brumbaugh's resume includes work for Dungeons & Dragons. His latest novel, War Party, is now available at Amazon and Barnes & Noble.

A terrorist plot is underway on American soil. There are clues but the FBI remains several steps behind the sleeper cell. A determined journalist has clues too but can't zero in on what or where the terrorists will strike. The only one who knows what is about to happen is a Native American high school boy who saw it in a vision. Who believes him? Can he lead a modern-day war party of friends to stop the massacre he has seen?

"If you want some rousing background music that will inspire you, try Midnight Syndicate's 'Dungeons and Dragons' CD. It has something for every mood from light and bouncy to thunderous and serious. It's great for getting the creative juices going." - James Brumbaugh
---
Hillary Raffin
In Hillary Raffin's new book, The Eldupyr Chronicles: The Apprentice, Mortechai Draconia had no idea the power that flowed in his veins. He had been born into a tribe of dragon hunters and was destined to become a warrior, like the rest of his brothers. But everything changed when his uncle, a necromancer named Sarek, offered to take the boy as his apprentice. From his dangerous training in sorcery, to a deadly Uathgaren clan, Mortechai finds himself precariously balancing between the path of a hero and that of a destroyer.

"I was given my first Midnight Syndicate CD when I began playing Dungeons & Dragons and it had me hooked from the start. Their wonderful compositions help drew me into a world where my imagination could run wild. When I began writing, I first had tried having my music set on random, yet it wasn't until a Midnight Syndicate song began to play that the words truly flowed onto the page. Their CDs 'Born of the Night' and 'Vampyre' were truly inspiring for my first book 'The Eldupyr Chronicles: The Apprentice'. Thank you for the wonderful music, and it was truly a pleasure to have met Edward in person at CONvergence back in 2012. Midnight Syndicate will forever be at the forefront of my music collection for both writing and gaming.." - Hillary Raffin
---
Alan David Stromer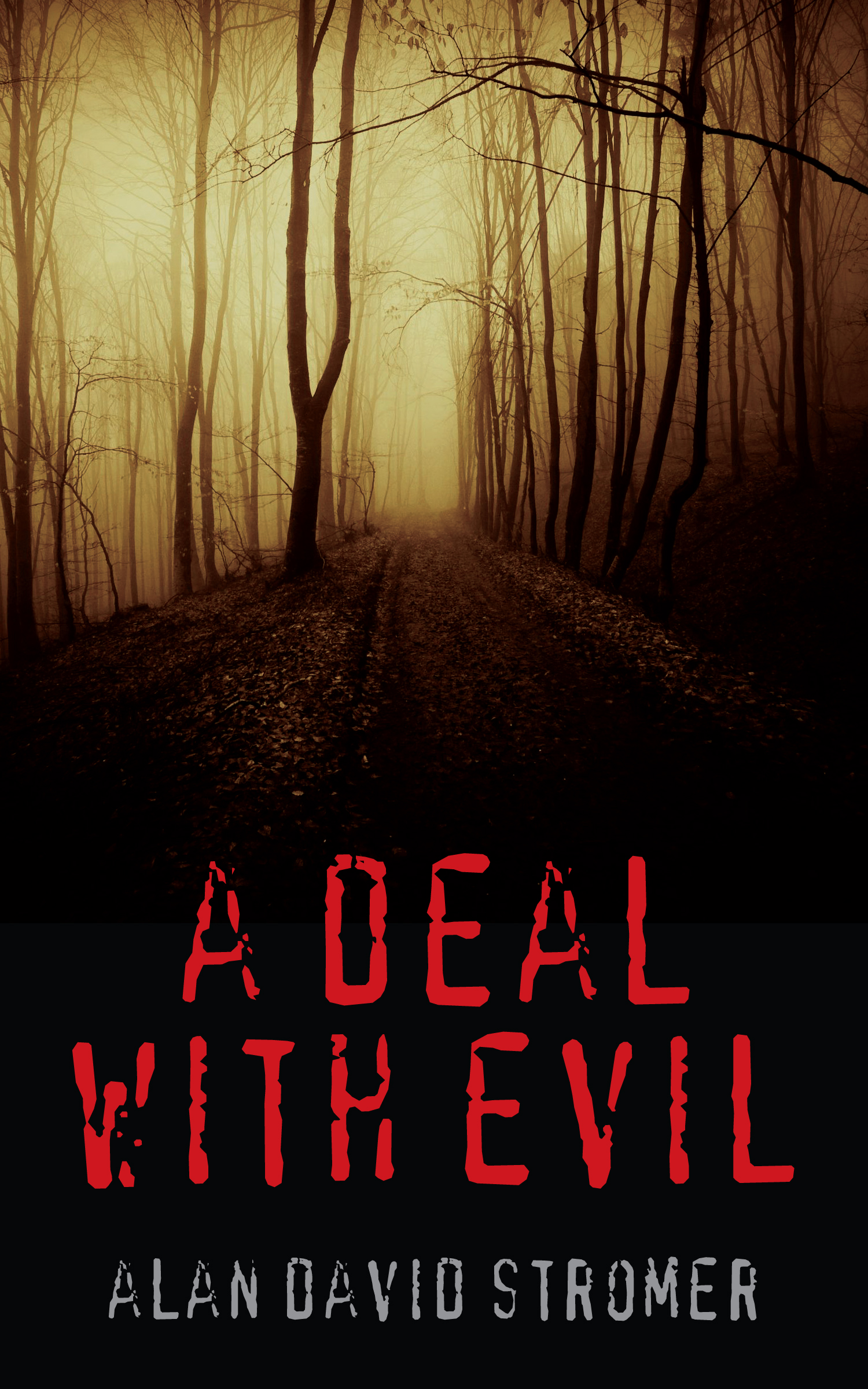 Delve into the mind of horror author Alan David Stromer if you dare to join his likeable but troubled characters on a backwoods supernatural journey in his breakout novel A Deal with Evil.

In A Deal with Evil (a tale of supernatural suspense), Jess has a little hard-earned farmland as well as caring friends in this backwoods but close-knit community. He also had a little bit of a gambling problem and a deepening spiral into alcoholism since his wife's passing. What are Jess and his neighbors going to do about haunting experiences that are clearly beyond their control? What are the mysterious forces that are encroaching on him, and who is the stranger who materializes out of uncanny darkness at his door? Will Jessie place his bet on an easy out, and will he and the others survive to regret the ill-advised choices they've made? The reader is drawn into the suspense right along with Stromer's compelling characters, as homespun and organic as the land they're trying to hold onto. But there's nothing at all natural about the visitor who comes disguised as offering a lucky fate.

"I love to write fiction, especially horror. Turning on a haunting soundtrack from Midnight Syndicate helps me sink into the deep dark where the words boil and roil onto my pages. Midnight Syndicate's music always shakes away the cobwebs of this world and opens up my mind to other dimensions." - Alan David Stromer
---
S.D. Stuart
S.D. Stuart (aka Steve DeWinter) is a Science Fiction Adventure author whose latest books, The Wizard of OZ: A Steampunk Adventure and The Scarecrow of OZ: A Steampunk Adventure, take a beloved classical story and re-imagine it in a Steampunk setting with airships, half-human/half-animal hybrids, and robots. Lots and lots of robots. The sequel goes even further into uncharted territory to tell a brand new story in the world created in the first book.

In The Wizard of OZ: A Steampunk Adventure, there is no yellow brick road, no Emerald City, no Lollipop Guild. This is the Australis Penal Colony, a continent sized prison referred to the world over as the Outcast Zone. Built to contain the world's most dangerous criminals, OZ ended up the dumping ground for everything polite society deemed undesirable. From inside this place a garbled message proves Dorothy's father is still alive, trapped in a prison with only one way in and no way out. Into this place 17-year-old Dorothy must go if she wants to find her father and keep the promise she made to her dying mother. The Wizard of OZ: A Steampunk Adventure is an exciting epic adventure that re-imagines a place where no one should be forced to live.

The action-packed sequel The Scarecrow of OZ: A Steampunk Adventure returns to the Australias Penal Colony, where an ancient and devastating weapon was hidden a millennium ago. Imprisoned by the Southern Marshal, a half-human/half-lion hybrid lives behind an electrified fence with others like him. His only chance at freedom is to locate and recover this ancient weapon before a mysterious shadow organization uses it to conquer the world. Joined by old allies, he races across the continent sized prison, making new friends and new enemies alike, to find the hybrid weapon before the humans do. His journey will not be easy as he encounters a new OZ more dangerous than the one he left behind.

"My writing style is very cinematic, so listening to soundtrack music helps me create the images in my head that the reader views on the page. I first discovered the music of Midnight Syndicate while browsing my local Halloween store back in 1998. As well as being the standard music for my annual haunted house, Midnight Syndicate is also the default go-to music on my iPod while I walk around the neighborhood plotting out suspenseful scenes for my novels." - S.D. Stuart
---
Cullen Bunn
The Sixth Gun is a an epic fantasy set in the Old West. During the darkest days of the Civil War, six evil guns... each with its own terrible power... appeared. After the war, the guns vanished. Now, the sixth, and arguably the most powerful, of the guns has been found... in the hands of an innocent girl. As the forces of darkness converge on her, the girl realizes these cursed pistols are more powerful than she could have possibly imagined... and she is destined to become one of the deadliest guns in the west.

Cullen Bunn writes The Sixth Gun, The Damned, The Tooth, and Helheim for Oni Press. He also writes Venom, Fearless Defenders and Deadpool Kills Deadpool for Marvel Comics. In addition, his middle reader horror novel, Crooked Hills, is available from Evil Eye Books. You can visit his webpage at www.cullenbunn.com or follow him on twitter @cullenbunn.

I first discovered Midnight Syndicate years ago at one of the first Horrorfind Weekend conventions. I nabbed several of their CDs, and 'Born of the Night' and 'Realm of Shadows' quickly became (and still are) some of my favorites. I was playing role-playing games once a week back then, and those CDs (and later releases) became core pieces of my Call of Cthulhu and Vampire: the Masquerade soundtracks. These days, I don't game as much (although I'm trying to get a group together) but I still listen to Midnight Syndicate ('Carnival Arcane' is in heavy rotation right now). I use their music for ambiance while I'm writing... especially while I write about creepy crawly woolyboogers. - Cullen Bunn
---
James Brumbaugh
Fantasy author James Brumbaugh resume includes work for Dungeons & Dragons. His latest novel, War Party is now available at Amazon, Barnes & Noble, and iTunes.

A terrorist plot is underway on American soil. There are clues but the FBI remains several steps behind the sleeper cell. A determined journalist has clues too but can't zero in on what or where the terrorists will strike. The only one who knows what is about to happen is a Native American high school boy who saw it in a vision. Who believes him? Can he lead a modern-day war party of friends to stop the massacre he has seen?

"If you want some rousing background music that will inspire you, try Midnight Syndicate's 'Dungeons and Dragons' CD. It has something for every mood from light and bouncy to thunderous and serious. It's great for getting the creative juices going." - James Brumbaugh
---
Aaron Duran
La Brujeria is a dark supernatural series that mashes Mexican and Latin American folklore with European fairy tales within a bizarre pawn shop in Portland, OR. The series focuses on Althalia Cabrera, a gifted young woman who gets a job at the Golden Bought Pawn Shop, a profitable front for Fairy Tale Maintenance. With Werewolves, Elementals, and a diminutive Chupacabra as co-workers; Althalia learns the Golden Bought Pawn Shop is anything but typical. With old powers and even older adversaries waking up on and under the streets of Portland, nothing will ever be the same.

"Music drives much of my creative force when I create comics and La Brujeria is no different. Without a doubt, the tone and themes found within the work by Midnight Syndicate helps fuel the strange and darkly whimsical world of La Brujeria.." - Aaron Duran
---
Royce Prouty
Some great classic horror-inspired reading to go along with the upcoming CD! Author Royce Prouty has written a sequel to the Bram Stoker classic entitled Stoker's Manuscript. When handwriting expert and antiquities book dealer Joseph Barkeley accepts a commission to authenticate Bram Stoker's Dracula manuscript, he travels back to his Transylvania homeland to conclude business when he unwittingly finds himself captive at Dracula's Castle, a guest of the same family made famous by the 1890s novel. To earn his freedom, Barkeley must decipher cryptic messages hidden in the text of the original manuscript and notes that reveal the burial sites of certain Dracula family members. Barkeley's only hope of survival is to ensure that he does not exhaust his usefulness to his captor before he's able to escape. When he unearths shocking secrets about his own lineage, Barkeley realizes that his selection for the task was no coincidence. And in this revelation may lie Barkeley's salvation—or his doom. For now he must choose between a coward's flight or join in a mortal conflict against an ancient foe.

"While music plays a huge role in my life, it is a vital part of setting the atmosphere in my writing room. It was in the sober hours after midnight when I closed the door, huddled with the dogs, turned the air frigid and filled it with music, that the ideas and images came to me, as if sent. For several passages, noteably the cemetery scenes set in Transylvania, the music of Midnight Syndicate was playing, including 'Vampyre', 'Out Of The Darkness', and 'The Dead Matter: Cemetery Gates'." - Royce Prouty
---
Charles Cassady, Jr.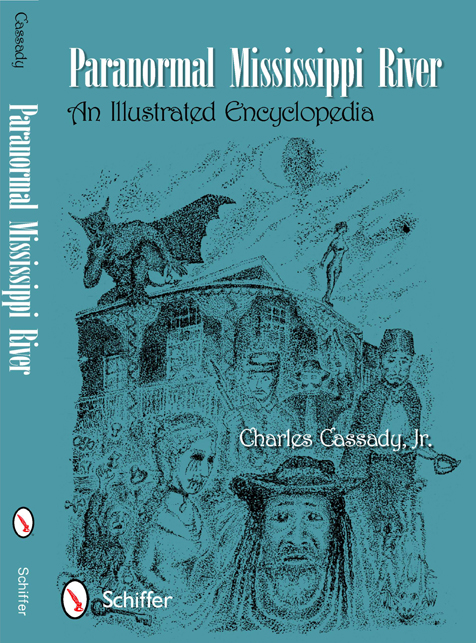 Paranormal Mississippi River is a book so frightening that stats show 50% customer returns. It must be THAT frightening! Ghosts and haunted plantations, river monsters, hoodoo and Voodoo (which are not the same), werewolves, vampires, cattle mutilators, Cajun sorcery, giant birds, and Bigfoot are described and evaluated in river cities such as Baton Rouge, New Orleans, Vicksburg, Natchez, Memphis, Cape Girardeau, St. Louis, Alton, Davenport, Dubuque and Minneapolis-St. Paul. And Chester, Illinois, despite rumors that the small river town was completely destroyed by space aliens in 1977 and instantly replaced with an exact duplicate. You will not find this information in other guidebooks...

"I work (and write) nights, at a savage, barbaric arena filled with dangerous hairy beasts...well, would you believe, a racetrack with horsies? Listening to Midnight Syndicate CDs on those commutes put me a proper mood for the strange, mysterious and the marvelous." - Charles Cassady, Jr.
---
Eve Lestrange
Solitary Fire continues to follow Christina Lafage along the left handed path to Vienna where wealthy nobleman, Paul Mrzak, promises her and Madame Duchamp unimaginable riches and a string of affluent clients at his castle in Hungary. Paul's castle offers much intrigue and deception that feeds Christina's own suspicions about Paul's true motive behind his generous invitation. Christina's power continues to blossom and fascinate the nobles of Paul's court, who flock to her for all manners of occult services. But it is Paul's own request and the promise of a substantial fortune that lead Christina deeper into the black arts where strange visions and feelings of destiny haunt her dreams. Meanwhile, Paul's plan begins to unravel, bringing sinister secrets to light, however it is not only Paul harboring secrets as Christina confronts her master, Lucien, about her intensifying visions. Can the intimacy that she and Lucien have come to share prepare Christina for the whole shocking truth?

"I love to listen to music when I write and Midnight Syndicate's music creates the perfect soundtrack to the dark ideas that ripen into horror tales."

-- Eve Lestrange
---
R. Michael Burns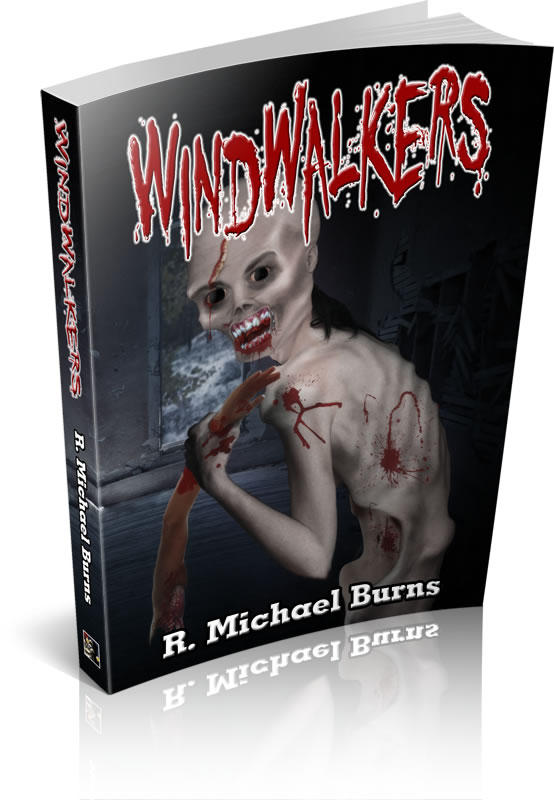 R. Michael Burns is pleased to announce the publication of his first novel, Windwalkers from Evil Jester Press. He has previously published stories in a number of magazines and anthologies, including Bound for Evil, Horror Library III, and Cthulhu Express. He is also an Active member of the Horror Writers Association.

When a freak blizzard forces college friends Nick Bookman and Robin Kelley to take shelter in an isolated church, they find themselves among a group of strangers fighting to survive the attacks of the windwalkers, legendary creatures that feed on human flesh -- and on the darkest longings of the human heart.

"Midnight Syndicate's music flows directly from the Jungian Shadow, the dark core of fear itself. I can honestly tell you that many of the hours I spent writing and revising Windwalkers were also spent with Midnight Syndicate lending me just the right mood for monster-making."

-- R. Michael Burns
---
Krista Cagg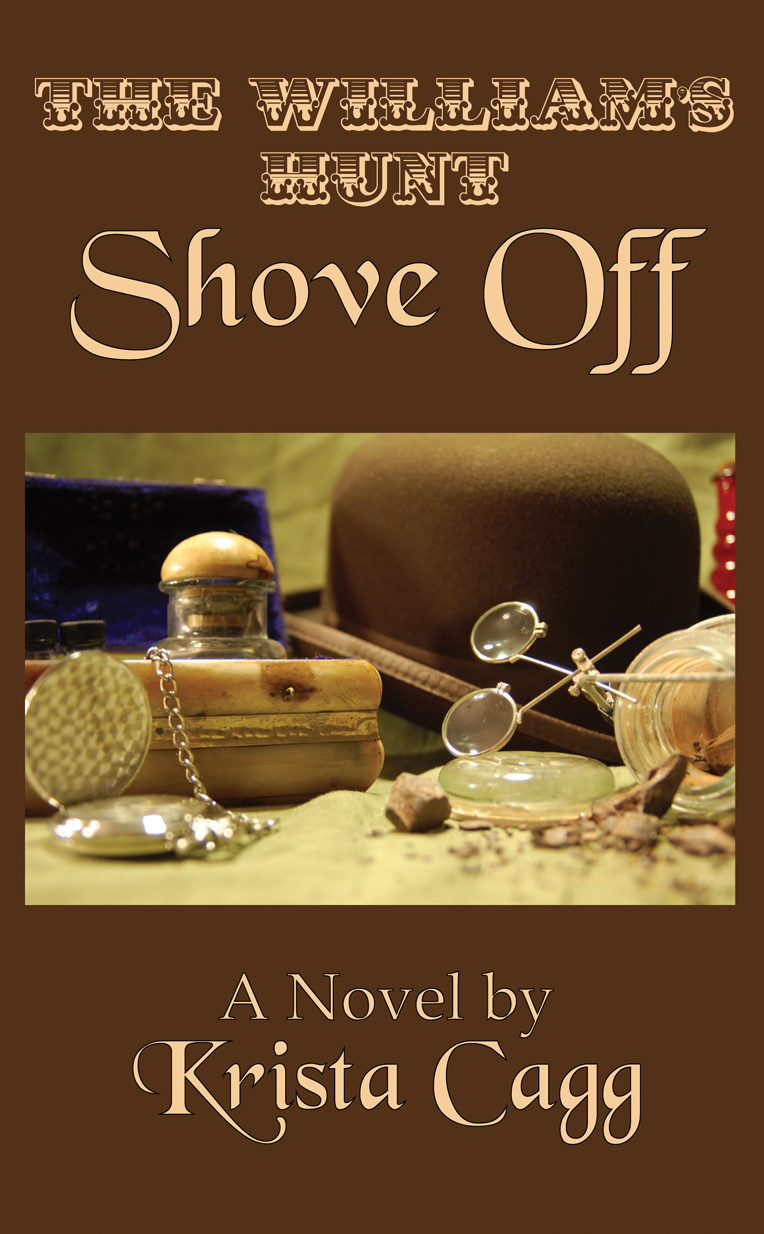 Krista Cagg has just released her new steampunk series. Called The William's Hunt, it officially released on December 1st with the first book: Shove Off. The series features a band of pirates against a corrupt corporation with a monopoly on time travel. New episodes will launch monthly! More information on the series can be found here.

"Storytelling has been a part of my life for as long as I can remember, but it wasn't until one certain story just needed to be told that I began entertaining the notion of writing it all down. Inspired by the music of Midnight Syndicate, my first novelette, Blackest Rose, was born. Encouraged by Edward Douglas, whom I had met at Dragon*Con, I entered it into a respected contest for aspiring authors. After an agonizing wait that spanned months longer than what is normal for the contest due to understandable, but nerve shredding delays...I lost! However, my red headed attitude came to the fore, and with a hearty Eff Yew, I had no idea what I was going to do, but by darn I was going to do it! Now with writing The William's Hunt series, Midnight Syndicate remains a staple on my playlist."

-- Krista Cagg
---
T. K.


T.K. is an up and coming author who prides herself in writing stories that both frighten and keep readers guessing till the end. "The only thing I do not enjoy (about writing), is not being present when a reader reaches the main plot twist of a story. When they read that 'twist', I love the expression on their faces!" T.K.'s new book The 7 is available on Amazon at: http://www.amazon.com/dp/B0081OT5BC.

"When I was finalizing the book, I am happy to admit I was listening to Midnight Syndicate. The music just seemed to go along with what was happening in the story."

-- T.K.
---
Apex Publishing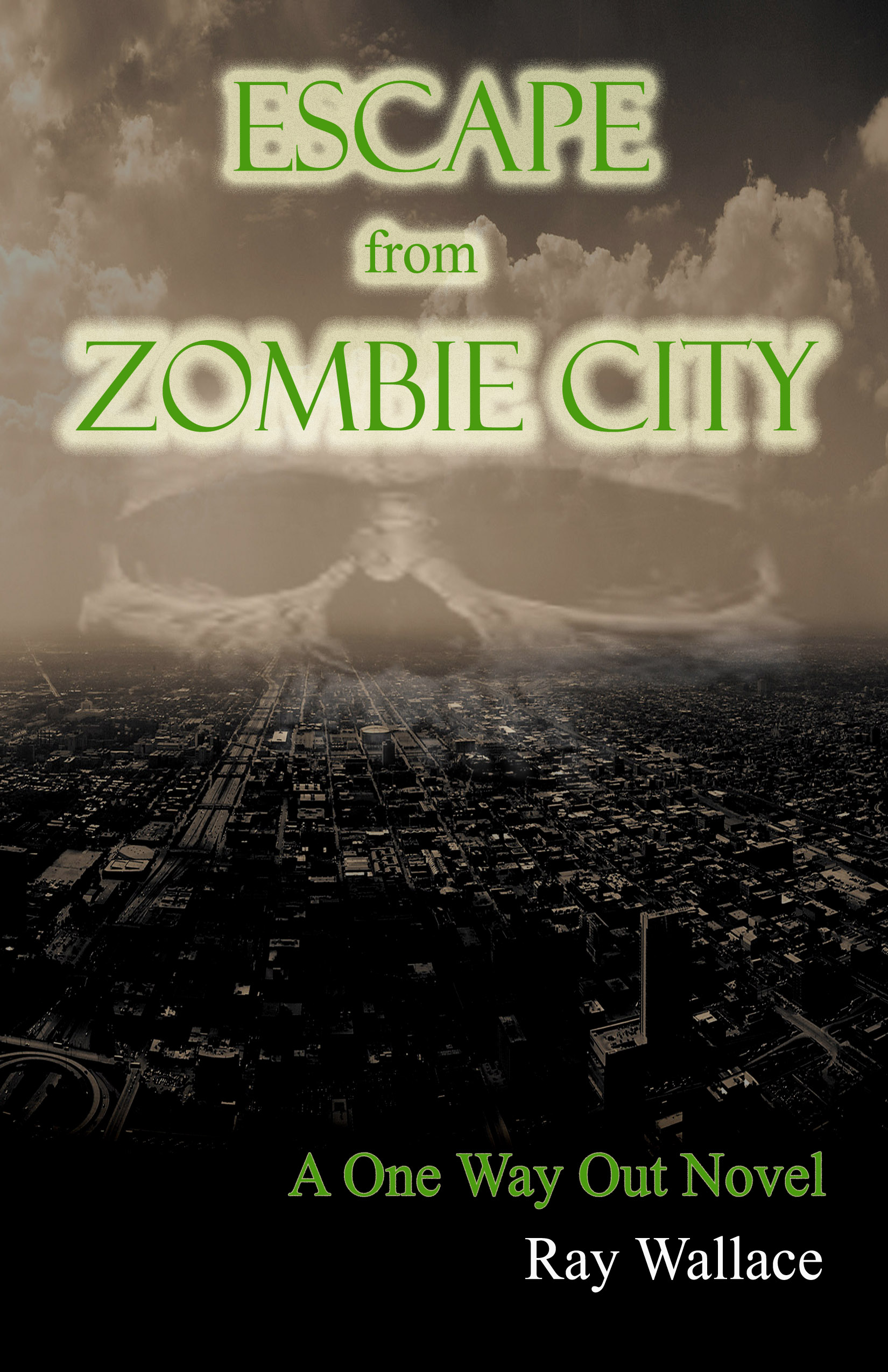 Do you remember Choose Your Own Adventure Books from the 80s? Apex Publishing is bringing it back with this new novel set during a zombie apocalypse. We love it! You are one of the last survivors in a city overrun by the walking dead. The government advises citizens to remain indoors. But you're not getting any safer, and you'd be wise to get out of town while you can. There is only one way out, and it won't be an easy path. Zombies, thieves, cultists, gun-nut survivalists, and the military stand in your way. See if you can survive a zombie apocalypse in this choose-your-own-adventure novel. For more info, click here. Apex Publishing produces award-winning science fiction, fantasy, and horror in print and digital formats. Their authors include Brian Keene, J.M. McDermott, Wrath James White, and many others.

"I strongly recommend 'The 13th Hour' as the soundtrack to this novel!"

-- Jason Sizemore (Publisher)
---
Hunter Shea


John Backman specializes in inexplicable phenomena; the weirder the better. So when he gets a letter from a terrified man describing an old log home with odd whisperings, shadows that come alive, and rooms that disappear, he can't resist the call. But the violence only escalates as soon as John arrives in the remote Alaskan village of Shida. Something dreadful happened there. The shadows are closing in...and they're out for blood. Hunter Shea is a horror author and half of the Monster Men Podcast that can be found at www.huntershea.com. Forest of Shadows is available through Amazon.

"I wrote my novel, Forest of Shadows, entirely to Midnight Syndicate's music. They set the perfect tone for me every time I sat down with my laptop. They are a must for writers and fans of horror!"

-- Hunter Shea
---
Eve Lestrange


Widdershins introduces a strong female character to the horror genre, Christina Lafage, an Eighteenth Century French girl who sells her soul for the fierce power of the black arts. Christina's world is filled with spell casting, black magic, distant lands and intense power. The story unfolds with Christina's introduction into the black arts and explodes into an electrifying series of events that lead her to Egypt, where her power is put to the ultimate test. Eve Lestrange lives in a quiet New Jersey suburb where haunting visions and dreams visit often. After a determined, yet frustrating, career as a musician with New Jersey based Gothic band, The Empire Hideous, she turned to writing as a more desirable creative outlet.

"Midnight Syndicate's music is perfect for writing; the eerie sounds provide dark landscapes to create the perfect atmosphere for horror."

-- Eve Lestrange
---
D. Allen Crowley


Disturbed Graves is a dark, terrifying collection of short stories from horror author, D. Allen Crowley. From gruesome stories of the undead, to bizarre and eerie chance encounters, this haunting and harrowing assemblage of short fiction will chill the most hardened horror fan. Including several of his previously published works, as well as several new and disturbing visions, this collection is best read on a dark, stormy night. Includes the short story, For Whom The Gods Love Die Young, a story inspired by and written to the ghostly and haunting Midnight Syndicate song, Noctem Aeturnus. Available on Kindle and Nook. For more information, click here.

"I'm a product of the 70's and 80's and an unrepentant horror fan. There's something about Midnight Syndicate's music that resonates with the part of me that never grew up; that eternal geek who still dearly loves Dungeons and Dragons, late night horror movie hosts, Halloween, zombies, vampires, werewolves, walks through graveyards beneath an October moon and curdled milk clouds, and all other manner of things that go bump in the night. For a writer, Midnight Syndicate is dark perfection; the perfect background music...."

-- D. Allen Crowley
---
Mark Zahn




Once you enter the world of Edgar Allan Poe's Eureka, you may never be the same again... In this unique interpretation of the tragic poet's self proclaimed masterpiece, we are offered a glimpse at Poe's startlingly original ideas on God, the universe, the afterlife, and more. In Modern Poe, Edgar Allan Poe devotee Mark Zahn attempts to bring the brilliance of the poet's most challenging-and controversial-ideas into the modern world through unique poetical interpretations.

"It was Midnight Syndicate's music that played in the background while I sifted through Poe's 'Eureka', so thanks so much for the inspiration to keep on toiling away when I truly needed it."

-- Mark Zahn
---
Amauri Casagrande
"They appeared surrounded by a dome of mystical energy, as if the world was standing still, and the Universe respectfully intoned 'Soliloquy' by Midnight Syndicate..." (excerpted from the book Myalnah by Amauri Casagrande). Brazilian author Amauri Casagrande has written several dark suspense books, the most recent being Myalnah & The Presence of Lucifer. Myalnah takes a very controversial look at the character of Lucifer utilizing concepts introduced by the works of Aleister Crowley, Anton Szandor Lavey, and poet Lord Byron. Citing Midnight Syndicate as an inspiration, he enjoys writing dark suspense novels that "mess with the heads of readers." For more information visit Amauri's website - http://amauricasagrande.com.

"I like heavy metal, hard rock, melodic, symphonic, progressive and classical music (Beethoven, Chopin). The Midnight Syndicate sound fits well into all possibilities. It's very inspiring to write fantastic stories to."

-- Amauri Casagrande
---
Mark Cusco Ailes
Tree Of No Boundaries - The Dargles, winged dragons with hearty appetites, invaded the world of Weekland and struck fear in all its inhabitants. Gite, a watcher-turned-berry farmer, has twice escaped these loathsome creatures. But his luck runs out one day as he rescues a baby from the grips of the Dargles. Gite is captured and forced to work in the mines, digging for the ore that gives the dragons their strength and eternal life. Gite's son, Jarat, yearns for adventure. And he's about to get his wish. Aided by Timbree, a Wote who sees the future, Jarat travels through a portal in a tree and recruits a bunch of adventurous kids from Valparaiso, Indiana, to help him in his quest to save his father. Timbree tells Jarat to "think of what you want to accomplish and believe in it." He also tells Jarat that help will come from the most unlikely places. Jarat and his host of friends travel through the portal and meet many challenges in their quest to rescue Gite. They will discover if they have the strength, skills, bravery, and right attitude to face the hundreds of Dargles who stand between them and their goal.

Mark has written a followup entitled Snow Dargles and is currently writing the third book in the series. He plans to continue writing novels in both the fantasy and horror genres for many years to come.

"Midnight Syndicate is the perfect blend of horror music to set the mood for writing novels."

-- Mark Cusco Ailes
---
Lesley Bannatyne
On a mission to define the modern Halloween, expert Lesley Pratt Bannatyne delves into the world of enthusiasts, fanatics, and subcultures including horror, Goth, metal, and zombie. In a series of investigative interviews (which include MIDNIGHT SYNDICATE), Bannatyne crafts a portrait of a wildly popular and surprisingly meaningful twenty-first-century Halloween. Fangoria Magazine calls the book "A sophisticated yet playful celebration of all things macabre, morbid, and marvelous . . . an energetic, thorough, and breathless salute to everyone's favorite horror holiday." For more information visit Amazon.com.

"Talking with Midnight Syndicate was a highlight of the research I did on this book; I'd been a fan of their dark soundtracks for years, and getting a chance to take a peek inside Gavin and Ed's minds and imaginations was a real thrill."

-- Lesley Bannatyne
---
Mark Doody and Kristoffer Hughes
"Halloween: The Quintessential British Guide to Treats and Frights is the first Halloween book with a British flavour every written, providing an indepth look at the ancient roots of Halloween and its traditions, to the modern practice and the influence of the United States on this colourful, scare-filled festival. The authors take the reader on a rollercoaster ride through time, through tradition and into the practical aspects of celebration, tricking and treating. Filled with facts, anecdotes, useful tips and step by step guides to decorating and feasting; meticulously created to suit every budget. Discover the ancient origins of Trick or Treating, guising, mumming and carving, be inspired to create ghoulish, ghastly creations from everyday materials and foodstuffs. So, pop the kettle on, pour a steaming cup of tea and settle down to enjoy a book crammed with information and ideas that will surely become a Halloween favourite.
"No Halloween is complete without the disconcerting, spine-tingling music that rises from the dark inspiration of Midnight Syndicate. Expertly crafted the melodies tickle the senses, cause skin to crawl with dread and joyful terror, and should be an essential component of any home haunt or attraction. Nothing welcomes back the dead like a Midnight Syndicate track. For music to part the veil and drag the dead back to earth it has to be Midnight Syndicate."
-- Mark Doody and Kristoffer Hughes

Kristoffer Hughes is the author of Natural Druidry, head of the Anglesey Druid Order, a writer and teacher. Mark Doody is a reviewer and proprietor of FrightFactoryUK. The book will be released October 1, 2011.
---
Deborah LeBlanc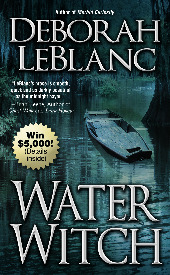 Deborah LeBlanc is an award-winning, best-selling author and business owner from Lafayette, Louisiana. She is also a licensed death scene investigator and has been an active paranormal investigator for over fifteen years.
She is the president of the Horror Writers Association, the Writers' Guild of Acadiana, and Mystery Writers of America's Southwest Chapter. In 2004, Deborah created the LeBlanc Literacy Challenge, an annual national campaign designed to encourage more people to read. Two years later, she founded Literacy Inc. a non-profit organization dedicated to fighting illiteracy in America's teens.
Her most recent novel is WATER WITCH. For more information, visit www.deborahleblanc.com and www.literacyinc.com.
Click here for an excerpt of her most recent book, Water Witch.
"Anyone who's a writer can tell you that writing is tough work! You physically stare at a blank computer screen all the while trying to put into words the scene that's playing out in your head. Although that may sound relatively easy, it's far harder than imagined. It's a matter of finding just the right words so the imagery in your mind can be transferred effectively to a reader's mind. How does one describe terror or blood, for example, without using the same old tired words? Most authors depend on their muse to help them find the way to that perfect word or words. As for me, I depend on Midnight Syndicate! No matter the CD I'm listening to, their music ALWAYS immerses me so completely in the horror or suspense scene I'm writing that the right words simply tumble onto the page. Midnight Syndicate is my muse---because they're simply the best!"
-- Deborah LeBlanc
---
Chris Kullstroem
Making a Monstrous Halloween is a collection of ways to celebrate Halloween at home, work, in the community and around the globe. It includes ideas and examples of constructing party themes, Halloween business events to throw at work, home haunted attraction outlines, Halloween vacations and much more. It also goes into keeping the spirit of Halloween alive all year with activities such as stone hunting, Full Moon parties, murder mysteries and Halloween travel destinations.
"Midnight Syndicate was a huge inspiration for Making a Monstrous Halloween. Their music goes hand in hand with its parties, games, prop building, crafting and haunting, and often accommodated its research, writing and testing. I can't recommend them enough for keeping in the Halloween spirit!"
-- Chris Kullstroem
---
Gail Z. Martin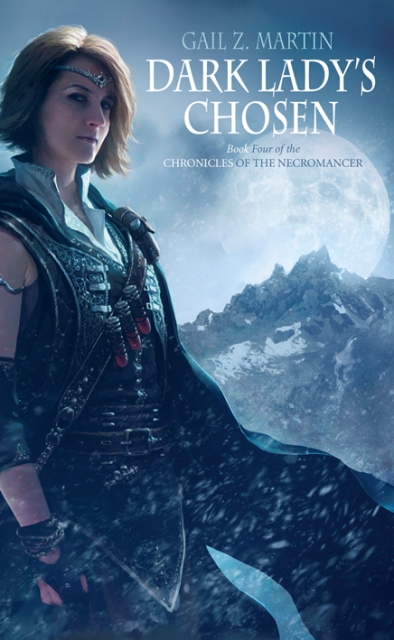 Gail Z. Martin is the author of The Summoner, The Blood King, Dark Haven and Dark Lady's Chosen in the Chronicles of the Necromancer series. Find her online at www.ChroniclesOfTheNecromancer.com, on Twitter at GailZMartin and on MySpace and Facebook. She is also the host of the Ghost in the Machine Author Podcast (www.GhostInTheMachinePodcast.com), focusing on fantasy, sci fi, horror and the paranormal.
"Music sets the scene for a writer, and for me, it's an important part of writing. My 'Chronicles of the Necromancer' series deals with dark themes and with necromancers, vampires and magic. Midnight Syndicate is on my iPod and their songs are great scene-setting music. I also hear from readers that Midnight Syndicate makes a good soundtrack while they're reading."
-- Gail Z. Martin
---
Beth Dolgner
Over 300 years of violence, disease and death have made Georgia one of the most haunted states in the U.S. Ghosts can be found in Georgia's homes, businesses, battlefields, and even galloping right across the street on phantom horses. More than 50 tales are collected here from paranormal investigators, tour guides, homeowners and people who have spectral co-workers.
"I've been a Midnight Syndicate fan for years, and their music set the perfect tone while I was writing Georgia Spirits and Specters. ALTERNATIVE THERAPY (one of my absolute favorites) played in the background while I wrote about the haunted mental institution featured on the cover of the book, and BORN OF THE NIGHT got me through the story about the only haunted house that has ever given me chills in broad daylight. Midnight Syndicate is the perfect soundtrack for the dark subjects of my writing."
-- Beth Dolgner
---
Morgan Hawke
"As an author of gothic romances, I personally recommend the music of Midnight Syndicate for creating the perfect atmosphere for any writer of gothic and/or horror. Their albums have never failed to inspire me!"
-- Morgan Hawke
---
Chris Cantrell's Asylumantics
Reminiscent of the old Kiss comic books, Chris Cantrell's Asylumantics comic book series Phantom Music Box features Midnight Syndicate as characters in the story. In this story, an ancient music box has been discovered that is rumored to have the power to control the dead. Supernatural artifact collectors Midnight Syndicate are in a race against time to retrieve the box before it falls into the wrong hands.
---
Patrick Thomas
Have your ever wondered what would happen if a zombie was bitten by a vampire? Can jinn and demons make zombies? Why is Midnight Syndicate playing a vampyre club and why does a zombie attack during their first set? The answers to these questions and more can be found in Empty Graves a very original and entertaining collection of zombie-themed short stories for fans of the undead. The book is written by Murphy's Lore's Patrick Thomas.
"Gothic music just doesn't get any better than Midnight Syndicate. Picking a favorite from all of their work is a daunting task, but my choice would have to be GATES OF DELIRIUM. It captures the darkness of an insane asylum with all the detail of any movie, made all the more frightening because what happens there is played inside the listener's head. I've said it before and I'll say it again, Midnight Syndicate truly make the soundtracks for all things horror."
-- Patrick Thomas
---
Alan Draven
Alan Draven is an author whose debut novel, Bitternest, was released in May 2007. The novel is about a detective who forms an uneasy alliance with a group of vampires to prevent a powerful entity from enslaving the fog-shrouded city of Bitternest.
When he's writing his horror tales, Alan finds inspiration in the dark mood and sinister atmosphere of Midnight Syndicate's The 13th Hour. Alan has been kind enough to share one of his short stories with us. Please click here to read this spine-tingling tale, titled Silently It Creeps.
---
Eric Enck
In the heart of Orviston, Pennsylvania, six friends become enemies as each of them learn a deadly secret that one of them is a mobster, and that one of them is his next kill. However, something is about to get in the way, breathing blood and madness, eyes full of moonlight. An unstoppable werewolf creature like none has ever witnessed will prove that sometimes...The Work...that must be done, is brutal, savage and undying.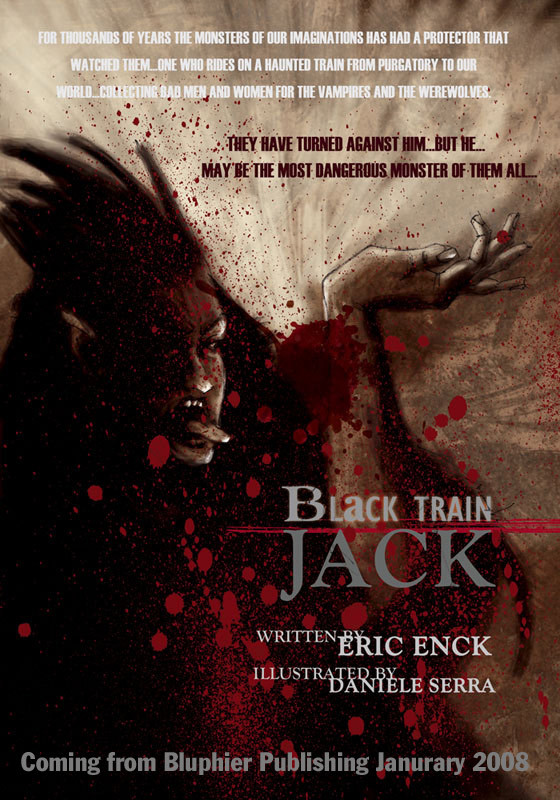 "Midnight Syndicate is the teeth of what bites you in this novel. I couldn't have finished it without the immortal music of the dark ambience Midnight Syndicate portrays. I will only stop writing when the music stops playing and then I hope to be dead rather than be without it..."
-- Eric Enck
---
Sidney Fox
When Sidney Fox and her husband moved into a small house in N. Hollywood, California... they noticed that things began to happen. They quickly found out the house was still inhabited by its long-dead owner; but that was just one of the many spooky events in a life of author, Sidney Fox.
"His name was Sam and he had no intention of leaving the house; we treated him with respect," explains Sidney. "It was at this time I decided to heed the old adage, write what you know, and always loving a good ghost story, I came up with the idea for the supernatural tale, Haunted Lily, my debut novel."
Haunted Lily delves into the world of British documentary film-maker, Darby McGregor, whose world is shattered when his beautiful fiancée is tragically killed on their wedding day. After a dark time of mourning, Darby is tormented by a horrifying "phantom bride" in the eighteenth-century church he recently renovated. Is this the spirit of his beloved fiancée or something more sinister? Questioning his sanity, Darby and his unsuspecting crew join an enchanted young woman, Lily, who has the ability to penetrate the shadowy veil separating the living and the dead, on a chilling journey through the "spirit world".
Available at Barnes & Noble.com – Amazon.com - www.spookpalace.com
You can read an excerpt of Sidney Fox's book here on Midnight Syndicate's Legions of the Night.
---
W.R. Frady
William Randolpf Frady has dreamed of being a writer since his 7th/8th grade year of school. He writes mostly Gothic Horror and Fantasy, with some Sci-fi. Some of his inspirations are the Castlevania games, Ravenloft, both the campaign settings and the novels, Edgar Allen Poe, H. P. Lovecraft, R. A. Salvatore, and Robert E. Howard. He is currently working on a number of projects right at this moment: a vampire novel, building a fantasy world for another series of books and stories, and a short story to be submitted to Dragon magazine. Frady is currently married, has two children, and lives in the foothills of North Carolina.
"In writing Dark Embrace, the dark, haunting melody of Midnight Syndicate's music worked to help set the mood of the story, especially at the beginning. Songs like, Twilight, Solemn Reflections, and Blackest Rose sweep my imagination to another place where fouler things, too ghastly to mention, stalk the shadowy corridors, preying on the unwary who dare to linger. With this imagery, I am able to create vivid settings that come alive in the readers mind, allowing them to believe in that surreal world if only long enough to follow the character to whatever end may wait. Finally Midnight Syndicate's Nightmare Soundtracks contain the rich overtones of the old horror movies, that when I am listening to them, frees my mind from the constant distraction of the everyday world that we live in."
-- W.R. Frady
---
Kathleen Rowan Fraser
Since childhood, Kathleen Rowan Fraser has had a fascination of Angels, Demons, and other supernatural beings. She spent much of her adult life doing research and studying the legends of the old world, comparing the lore of vampires and other such creatures, trying to find their original origins. She has written poetry, short stories and finally a series bringing these amazing creatures to life. A student of history and religion, she has married these with the many myths of the night to create a new epic of the war between Heaven and Hell on earth, and the creatures that fight this great jihad.
"The music from the band Midnight Syndicate inspired many of the stories and adventures portrayed in my works. From Noctem Aeternus (Realm of Shadows) to Forbidden Crypts (Born of the Night), the early tales unfolded by lamplight. My personal favorites, Rm. 47 (Gates of Delirium) and Return of the Ancient Ones (The 13th Hour) inspired my short: The Cycle."
-- Kathleen Rowan Fraser
---
Want to share your talent with others? To submit work, simply contact us at info@legionsofthenight.com.